The Stainless Steel Range
Elevate your customer service with the Hotwash SS870-HP Automatic Parts Washer. Designed for speed and efficiency, this robust little parts washer effortlessly cleans parts with minimal cost and time to the operator. Its automated features ensure thorough cleaning while saving you time. Useful in any automotive workshop where small parts need degreasing, the stainless-steel SS870-HP is a handy solution to say the least. Say goodbye to manual scrubbing and hello to pristine parts in a snap. Make a move to the SS870-HP for unmatched cleaning convenience and quality
SS870 Stainless Steel Spray Washer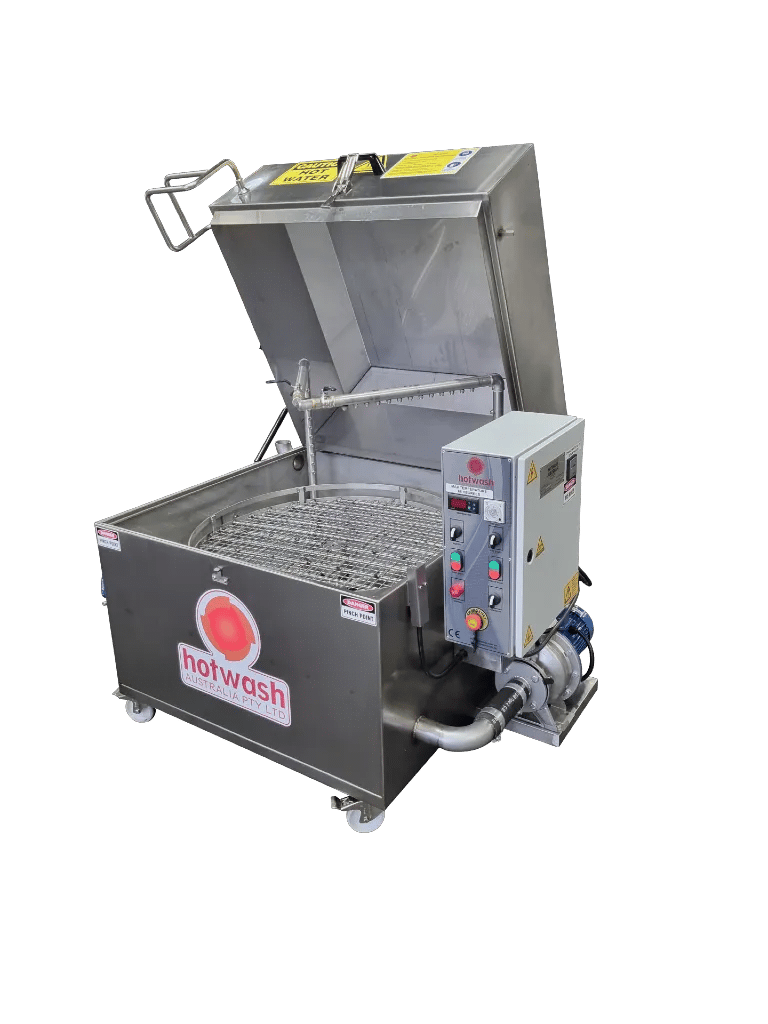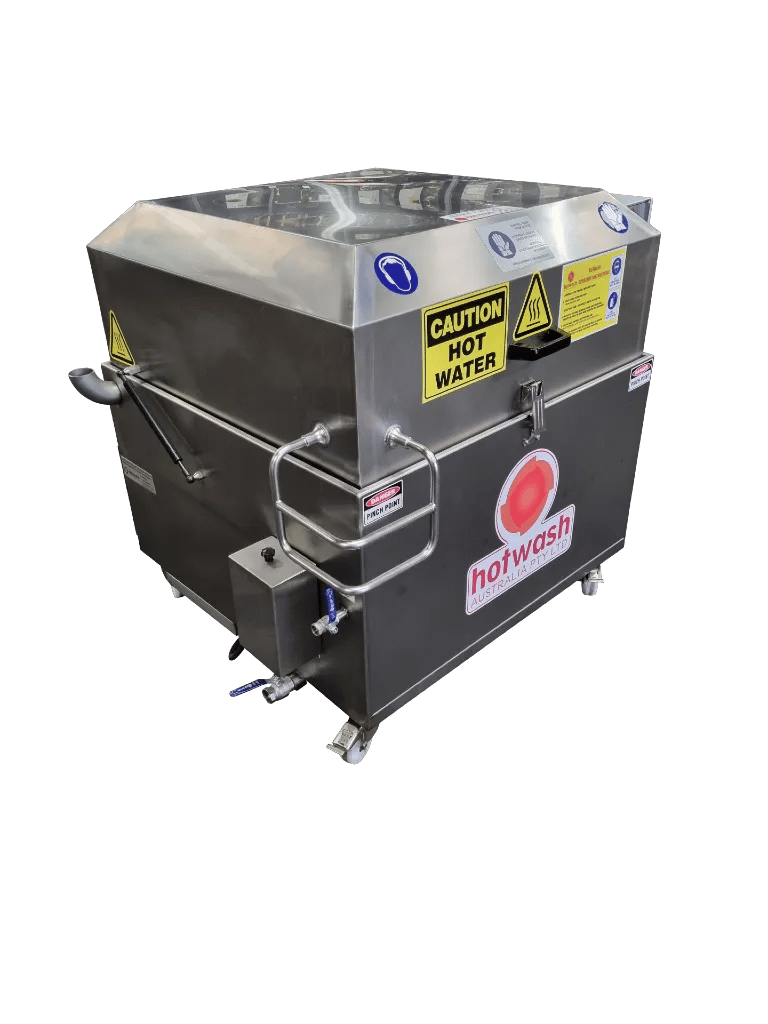 x
The Hotwash Automatic. labour-free, parts washing machine features stainless steel construction for durability and a gear-driven turntable for added operator safety and reliability.
It will elevate your workshop productivity like no other. It will not only save you time & money, it will become a profit centre for your business. Every time you hit the start button, you charge your client your standard hourly rate for 15 minutes of automatic operation.
Features & Benefits:
Hot Water Based
Stainless steel construction
Fixed speed, gear-driven turntable
Very low cost and easy investment justification
Generate an additional $25,000 PA turnover with no extra effort
Free phone technical support bu qualified and experienced mechanical tradespersons
500% ROI
Key Features & Benefits
304 stainless steel construction. (Body & lid).
Long term durability and
appearance. It will never rust. A quick polish and it's as good as new.
6 individual spray pipes with machined, high performance spray jets.
Phenomenal cleaning
performance and speed.
Industry unique spray pipe ball valves and filters. (Total 4)
Ease of service. Jets always unblocked allowing reliable cleaning.
Removeable turn table
Makes waste water servicing a breeze with fast drain tank and drop in, Hotwash submersible "Puddle Sucker as an optio0nal extra) pump.
Bright, easy to read Digital Temperature LED readout.
Read water temperature gauge from distance and know when it's ready to use.
Push button adjustable temp gauge.
Easy and rapid control of water temp
Stainless Steel Rotary Disc Oil Skimmer.
Cleaner parts and removes surface oil and increases
service intervals.
Turn table "Jog" button.
Brings parts to the front after cleaning so no more back bending to load or unload. SAFER & ERGONOMIC
Prestart function.
Let's you test large loads with lid down to ensure no parts get jammed and cause damage.
High performance stainless steel pump and impellor.
Effortless fast cleaning.
Wheel castors:
Portable and manoeuvrable around the workshop. Use the machine where needed.
Quick action Emergency stop.
Increased operator safety.
End of cycle alarm.
Notifies you of end of cleaning cycle. Time efficient.
European design and build quality.
Super reliability and efficiency.
Expert technical knowledge by highly qualified and experienced tradesmen with 35 years of experience with industrial parts washing machine.
Practical Basket capacity
Impressive Loading Capacity
Useful & functional internal height
Commisioning included
In most Australian states (Upon request)