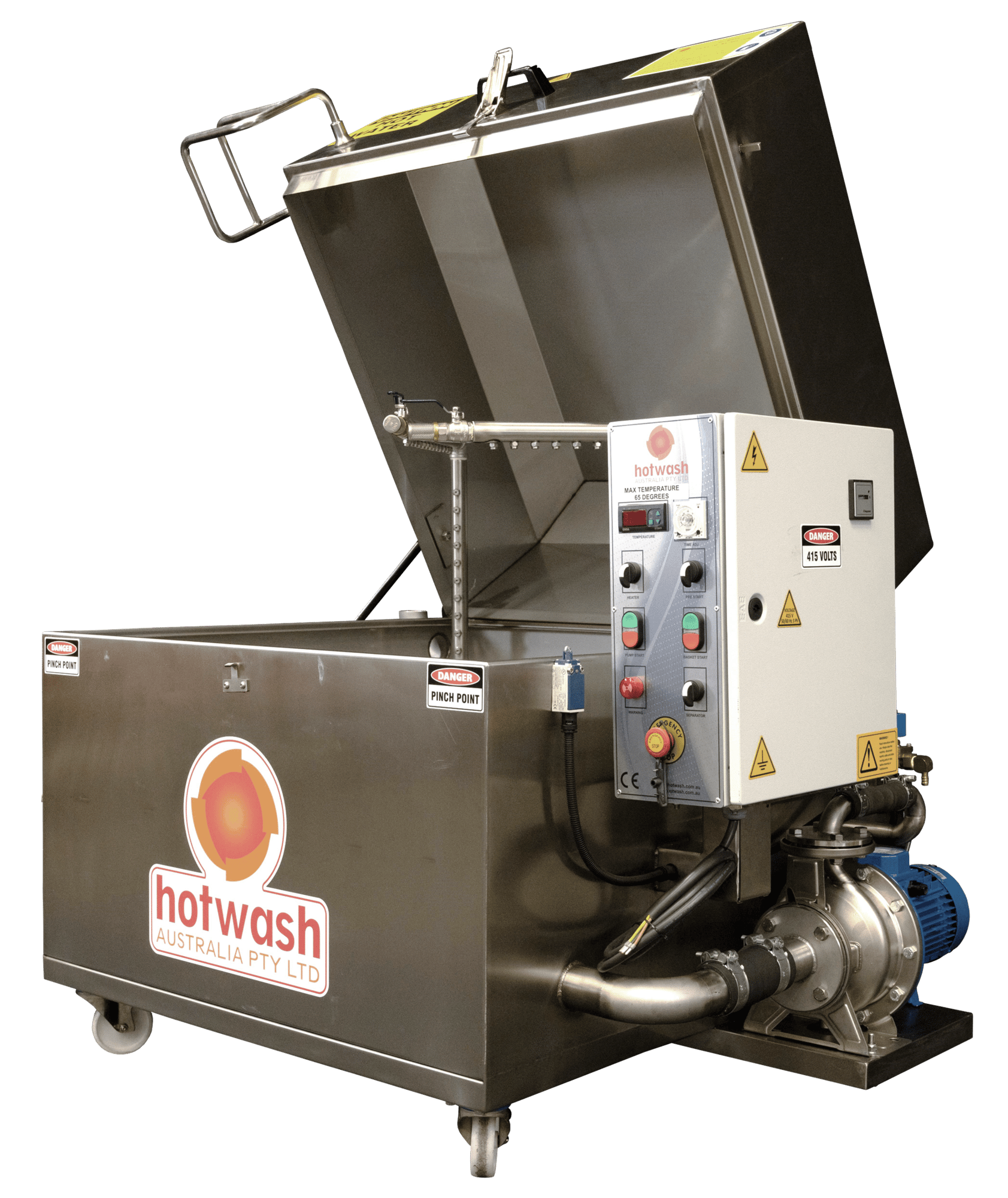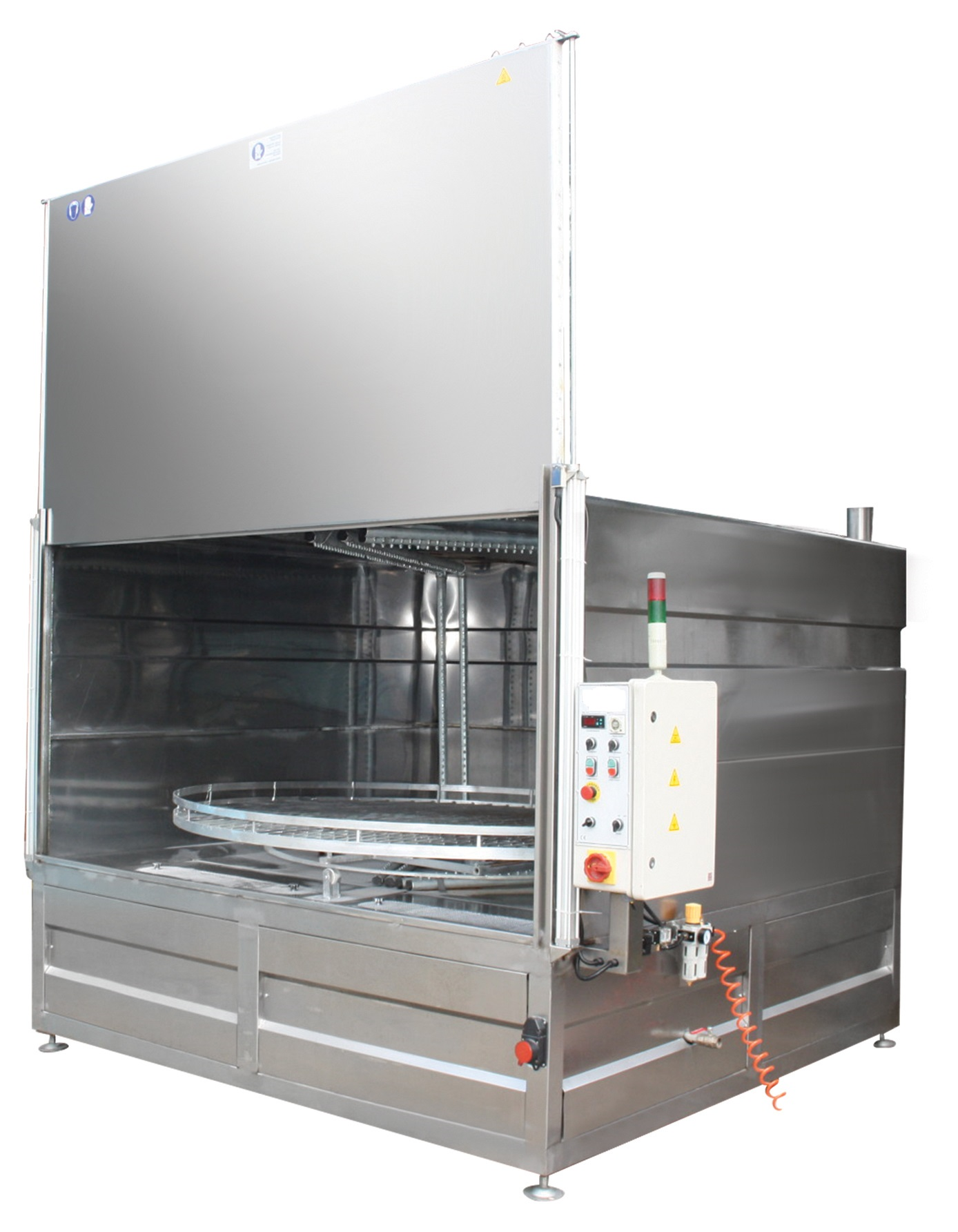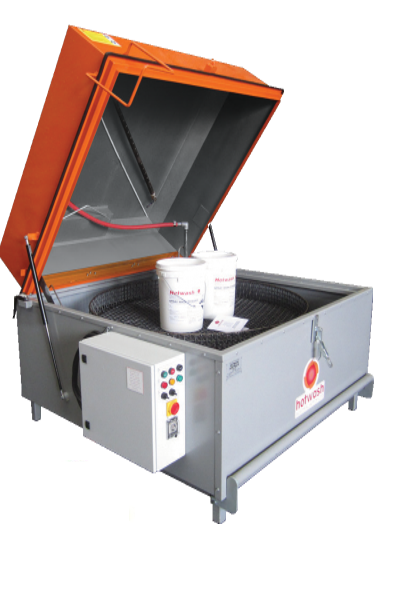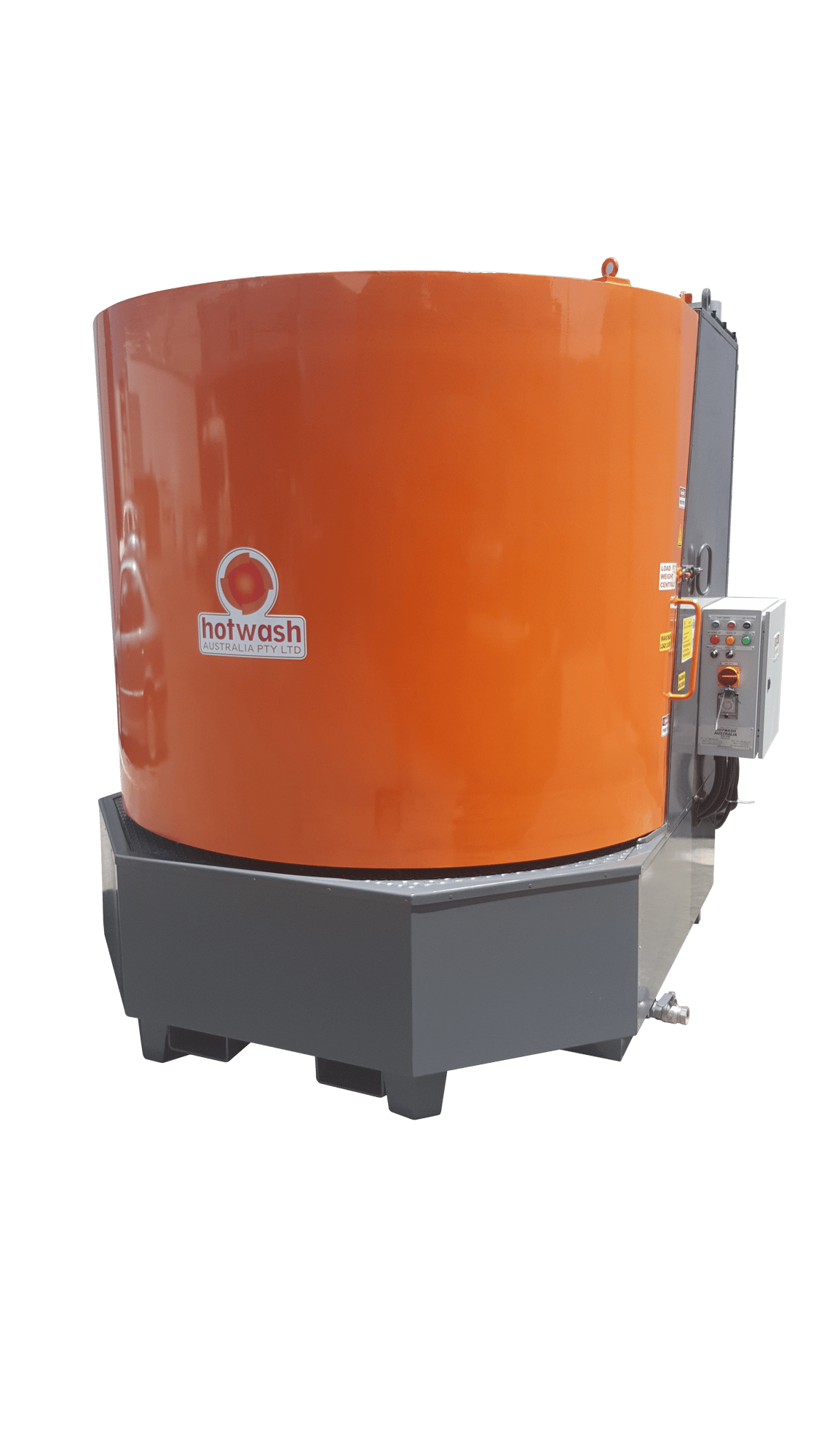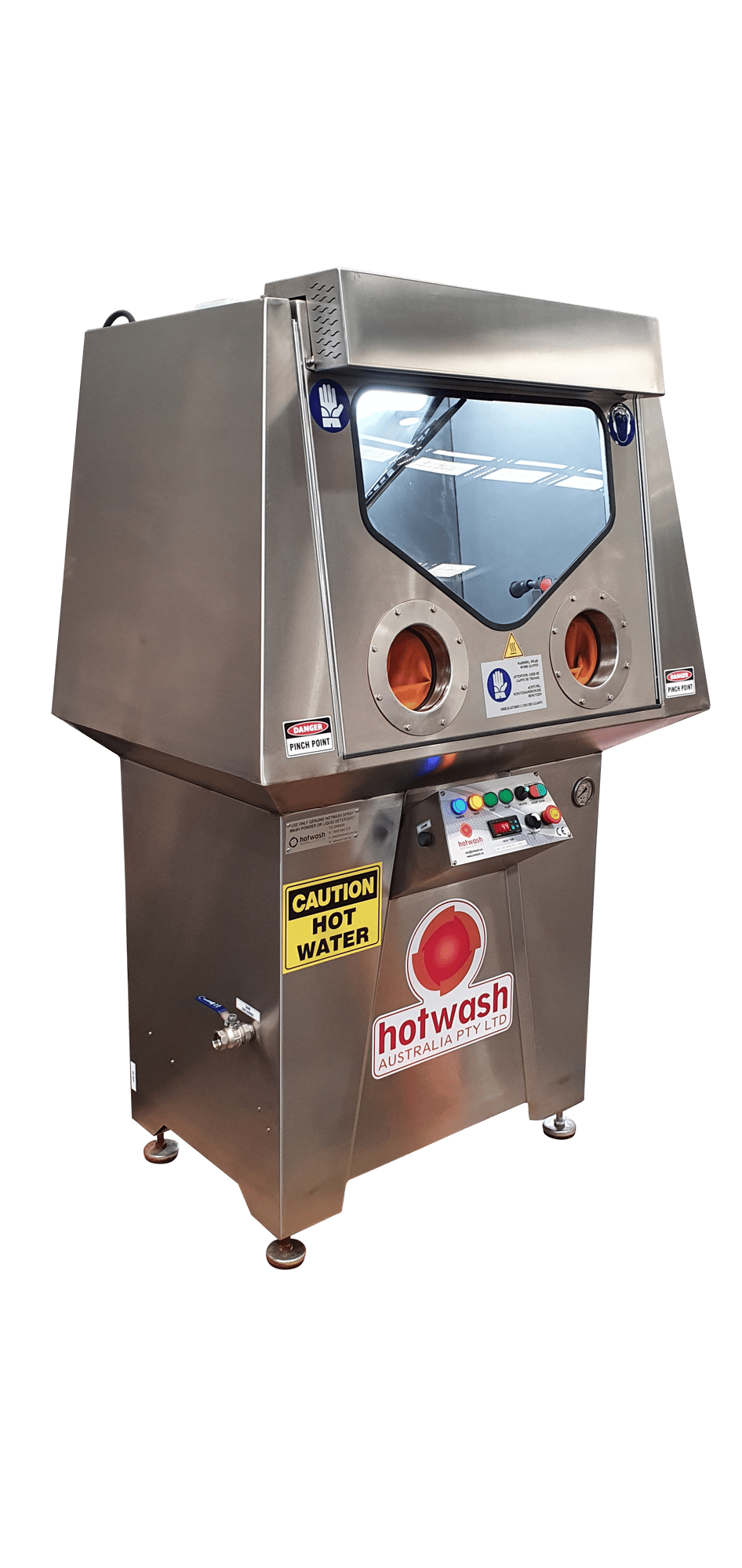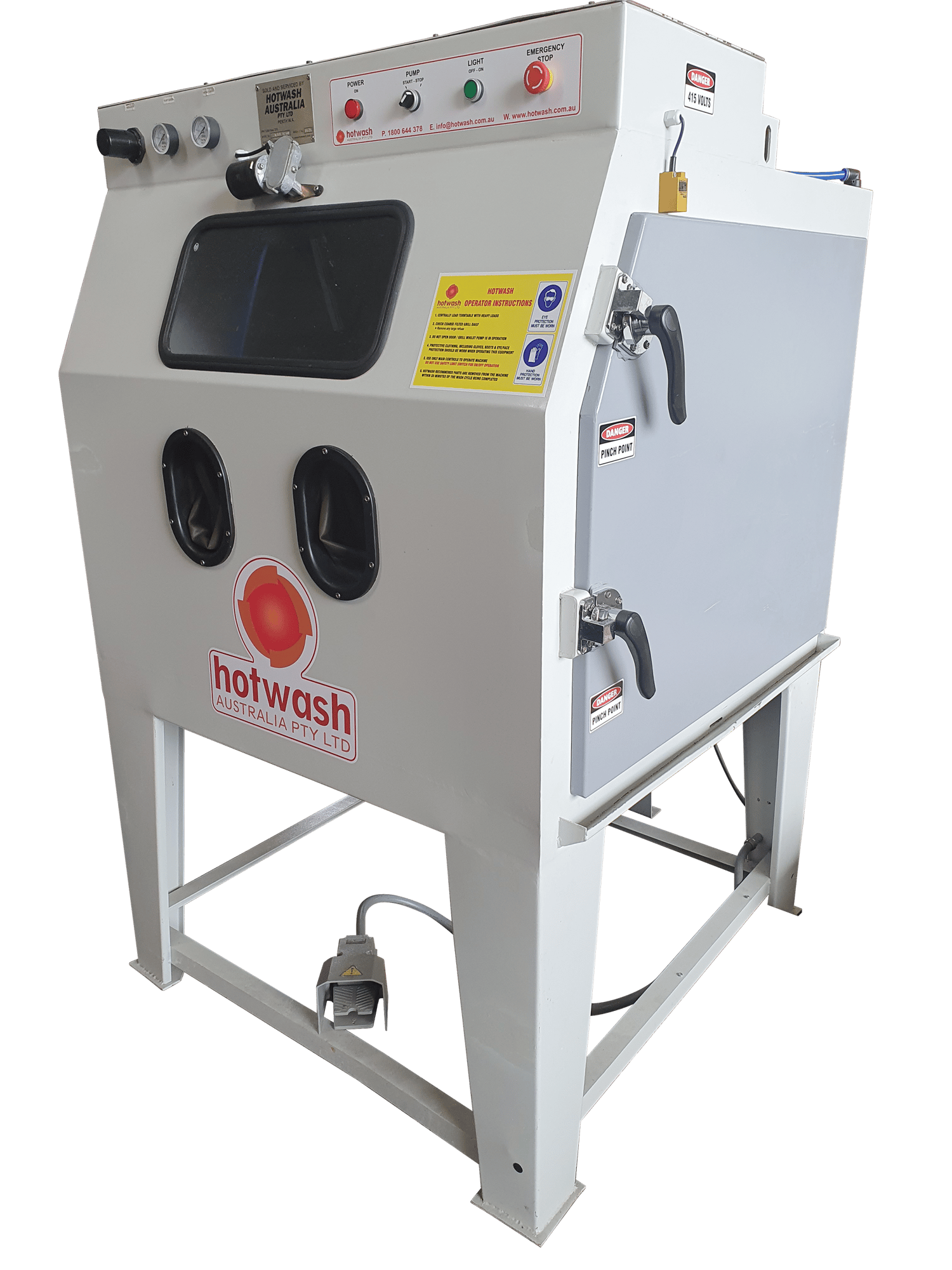 Who we are
Elevate Workshop Productivity and Profitability with Hotwash Automatic Parts Degreasing Machines
Say goodbye to the dirty, time-consuming, and hazardous practice of manually degreasing grimy mechanical components. Hotwash Automatic Parts Degreasing machines offer a transformative solution that not only ensures a cleaner, more efficient workshop but also contributes to a safer and environmentally responsible work environment.
Hotwash employs a sophisticated yet simple approach to expedite workshop production and safeguard the well-being of your workforce. Our range of automatic parts degreasing equipment harnesses the power of proven water-based technology to efficiently eliminate grease from a variety of workshop materials, including steel, aluminum, cast iron, brass, and plastics. Notably, our biodegradable detergent not only excels at degreasing but also contains a rust inhibitor. This dual-purpose feature not only protects metal surfaces but also rust-proofs the inner workings of the machine and its surrounding mechanisms.
Our versatile lineup includes small, medium, and large fully enclosed water-based cabinet-type automatic parts washers. These machines ingeniously combine the centrifugal action of a rotating basket with the force and volume of hot water and biodegradable detergent, which is expertly sprayed from jets surrounding the basket. The result? Pristine components, streamlined operations, and peace of mind.
But our commitment to optimizing your workshop doesn't stop there. In addition to our renowned automatic parts washers, the Hotwash range encompasses heavy-duty hot agitating tanks, wet sandblast cabinets, and waste recovery tanks. These solutions are engineered to tackle the toughest challenges, ensuring your workshop remains at the forefront of efficiency, cleanliness, and environmental responsibility.
With Hotwash, you're not just investing in machines; you're investing in a better, safer, and more sustainable future for your workshop. Discover how Hotwash can revolutionize your operations and elevate your bottom line.
Why choose Hotwash Australia?
Why choose Hotwash Australia? First and foremost, our commitment to excellence sets us apart. With a track record of delivering top-notch results, we've earned the trust of countless clients across the country. From major cities to remote regions, we're dedicated to serving you wherever you are.

Hotwash Australia

is your premier choice for unparalleled cleaning solutions. When it comes to ensuring your workshop's efficiency, safety, and environmental responsibility, there's no better partner. Our cutting-edge Hotwash Automatic Parts Degreasing machines and expert support are here to transform your operations.
Hotwash Parts washers are designed for optimal performance and efficiency, saving you valuable time and labor costs. Plus, our biodegradable, water-based detergents promote environmental responsibility while achieving superior cleanliness.
Whether you're in Adelaide or Darwin, Sydney or Perth, Hotwash Australia is your go-to partner for elevating workshop productivity and safety. Join the ranks of satisfied customers who've chosen us to make their operations cleaner, safer, and more efficient. Discover the Hotwash Australia advantage today.
Do you want superior quality? We are an Australian owned and operated company, with over 40 years of experience. We can advise you on the model that best suits your business needs.
Hotwash Covers All Bases
Hotwash Australia is respected for their exceptional design capabilities that set it apart in the industry. With a proven track record and a team of highly skilled professionals, Hotwash Australia consistently delivers innovative and effective design solutions to suit the industry in which it operates.
Hotwash Australia has firmly established itself as a formidable competitor in manufacturing capabilities, known for its precision, efficiency, and commitment to quality. Partnering with a state-of-the-art fabricating facility and a team of skilled experts, Hotwash Australia consistently delivers products that meet the highest standards with their heavy-duty and extra heavy-duty parts washers.
Hotwash Australia has garnered a stellar reputation for its comprehensive maintenance and service capabilities, which are geared towards ensuring the longevity, reliability, and optimal performance of their range of parts washers. With a customer-centric approach and a team of skilled technicians and contractors, Hotwash Australia's maintenance and service offerings are designed to provide peace of mind to clients across Australia.
To ensure we keep our customers satisfied, we cover all bases required to deliver a service that is second to none:
Design
Manufacture
Maintain
Design Manufacture Maintain
Safety and Maintainance
Hotwash Automatic Parts Degreasing machines offer a safer alternative that not only enhances workshop productivity but also minimizes the risks associated with having skilled tradespeople manually clean parts by hand.
Our machines are designed with health and safety in mind. They are economical, portable, and compact, making them a practical addition to any workshop. These innovative machines automatically clean dirty, greasy parts using biodegradable, water-based detergents, eliminating the need for extended downtime and labor-intensive cleaning methods.
Consider this: If you have a tradesperson or apprentice spending four hours cleaning parts manually, the latest Hotwash can complete the same task in just 15 minutes. Moreover, the cleanliness achieved by Hotwash machines exceeds what can be achieved through manual cleaning.
Invest in the well-being of your team and prioritize safety in your workshop. Hotwash Automatic Parts Degreasing machines are your solution to efficiency, productivity, and a cleaner, safer work environment. Don't let valuable hours slip away when a better, safer option is available.

Our machines are cleaning up in workshops throughout Australia.
Hotwash Australia proudly extends its exceptional service across the entire expanse of the Australian continent. With a commitment to delivering innovative and efficient cleaning solutions, we're dedicated to serving every corner of this vast land. Whether you're in the bustling cities, remote outback, or anywhere in between, our top-notch Hotwash Automatic Parts Degreasing machines and expert support are accessible to meet your needs. From Adelaide to Darwin, Sydney to Perth, and all points in every state and territory, we're here to enhance workshop productivity, ensure workplace safety, and contribute to a cleaner, more environmentally responsible Australia. With our extensive network and comprehensive service coverage, Hotwash Australia is your trusted partner for superior cleaning solutions, no matter where you are in this diverse and beautiful country.