The Stainless Steel Range
Experience unparalleled cleaning efficiency with the Hotwash SS1100 Automatic Parts Washer. Designed for medium and/or heavy-duty industrial use, this state-of-the-art machine streamlines your cleaning process. Its automated features ensure thorough, consistent cleaning while reducing labour costs. From automotive to heavy transport, the SS1100 tackles the toughest grime effortlessly. Boost productivity and precision with this advanced parts washer. Elevate your operations to the next level – invest in the Hotwash SS1100 for superior results and cost-effective performance.
SS1100-T & SS1100-HP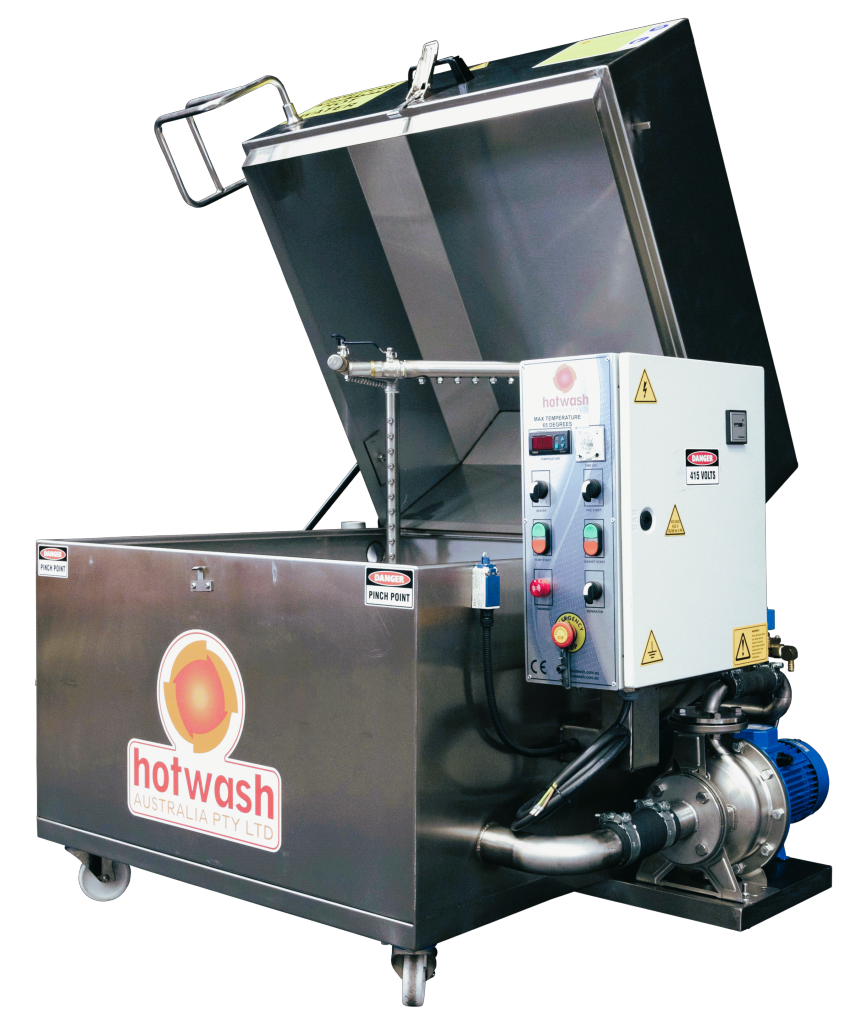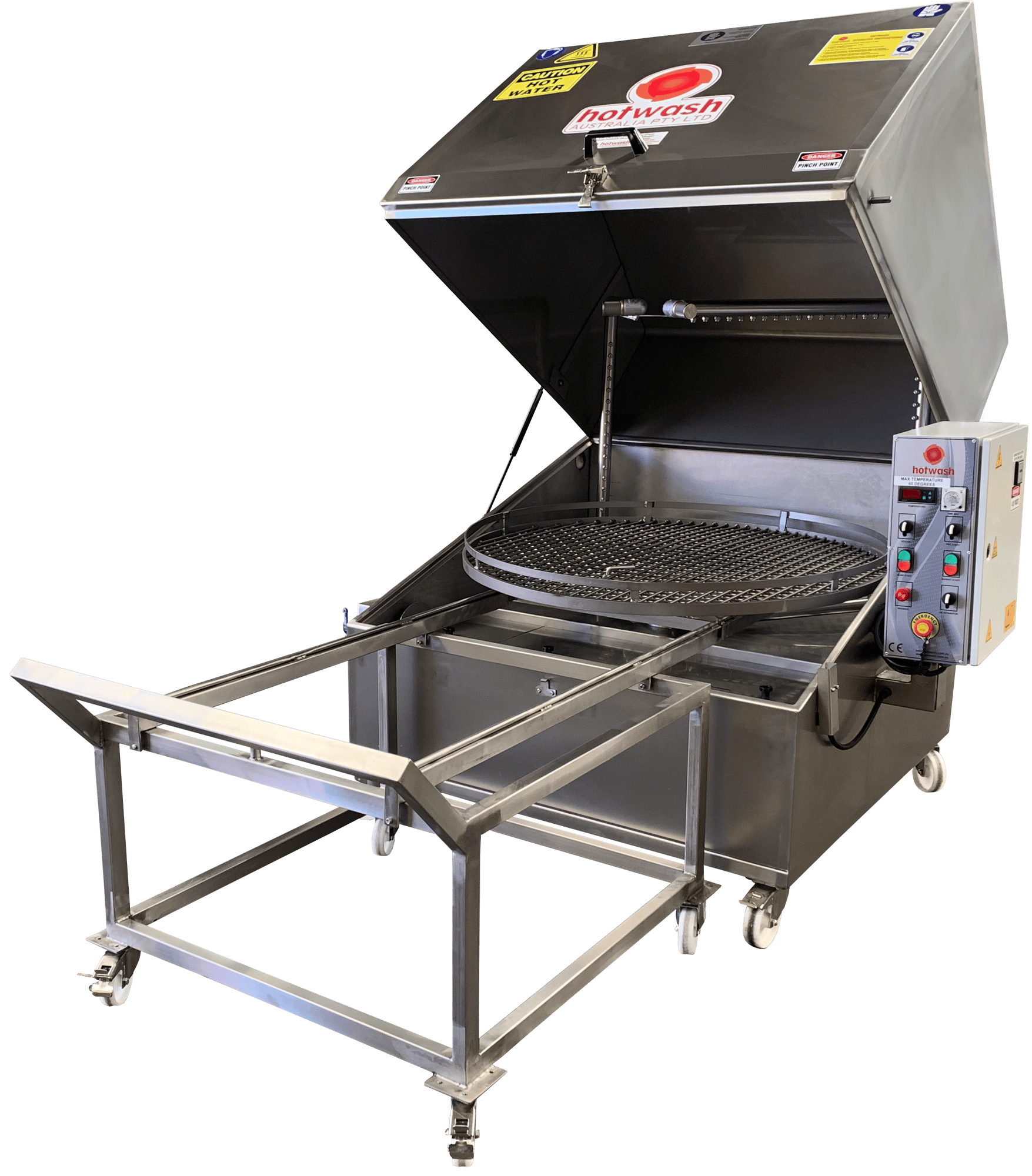 x
The Hotwash Automatic. labour-free, parts washing machine features stainless steel construction for durability and a gear-driven turntable for added operator safety and reliability.
It will elevate your workshop productivity like no other. It will not only save you time & money, it will become a profit centre for your business. Every time you hit the start button, you charge your client your standard hourly rate for 15 minutes of automatic operation.
Features & Benefits:
Hot Water Based
Stainless steel construction
Fixed speed, gear-driven turntable
Removable basket for easy loading with trolley
Very low cost and easy investment justification
Generate an additional $25,000 PA turnover with no extra effort
Free phone technical support bu qualified and experienced mechanical tradespersons
500% ROI
Key Benefits
304 stainless steel construction. (Body & lid).
Long term durability and
appearance. It will never rust. A quick polish and it's as good as new.
6 individual spray pipes with 60 machined, high performance spray jets.
Phenomenal cleaning
performance and speed.
Industry unique spray pipe ball valves and filters. (Total 4)
Ease of service. Jets always unblocked allowing reliable cleaning.
Slide-out turn table (For the SS1100-T)
Load and unload parts on other side of the workshop and bring back to the machine.
Trolley drip tray (For the SS1100-T)
Keeps work place floor clean and safe. No "Slips, trips or falls"
Bright, easy to read Digital Temperature LED readout.
Read water temperature gauge from distance and know when it's ready to use.
Push button adjustable temp gauge.
Easy and rapid control of water temp.
Stainless Steel Rotary Disc Oil Skimmer.
Cleaner parts and removes surface oil and increases service intervals.
Turn table "Jog" button.
Brings parts to the front after cleaning so no more back bending to load or unload. SAFER & ERGONOMIC
Prestart function.
Let's you test large loads with lid down to ensure no parts get jammed and cause damage.
Large capacity, high performance stainless steel pump and impellor.
Effortless fast cleaning.
Big 1" 3/8 pump shaft and massive, durable hard face pump seal.
Reliability and no down time or expense
Wheel castors:
Portable and manoeuvrable around the workshop. Use the machine where needed.
Quick action Emergency stop.
Increased operator safety.
End of cycle alarm.
Notifies you of end of cleaning cycle. Time efficient.
Quick removal waste water tank cover.
No need to remove turntable and gives immediate and total access to tank for cleaning.
European design and build quality.
Super reliability and efficiency.
Expert technical knowledge by highly qualified and experienced tradesmen with 35 years of experience with industrial parts washing machine.
Full range of spare parts in stock for immediate overnight delivery.
Huge range of sizes. 550 mm diameter to 2200 mm diameter capacity.
A machine for every industry.
Commissioning
In most Australian states (Upon request)