Designed and built for workshops looking to increase productivity, the sliding door automatic spray washer has been a game changer for some industries, including food.
There is no faster, more efficient way of cleaning grease filters in restaurants than these incredible work-horses, and the proof is in the pudding. Tried and tested for several years already, we can tell you with absolute confidence, it works - and it works well.
With basket diameters ranging between 1100mm and 3,000mm, these machines service almost any industry where degreasing is needed and they never disappoint.
The Pneumatic Sliding Door Range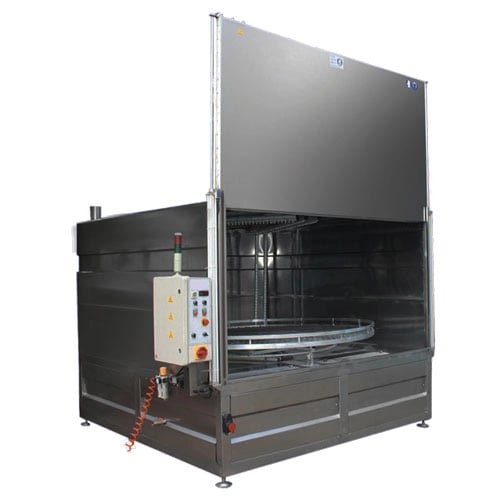 We build and supply industrial hotwash machines that make cleaning your equipment a breeze. The short video above shows how easy they are to use and gives you an idea of the size of equipment you can clean in them.
WHAT OUR CLIENTS HAVE TO SAY