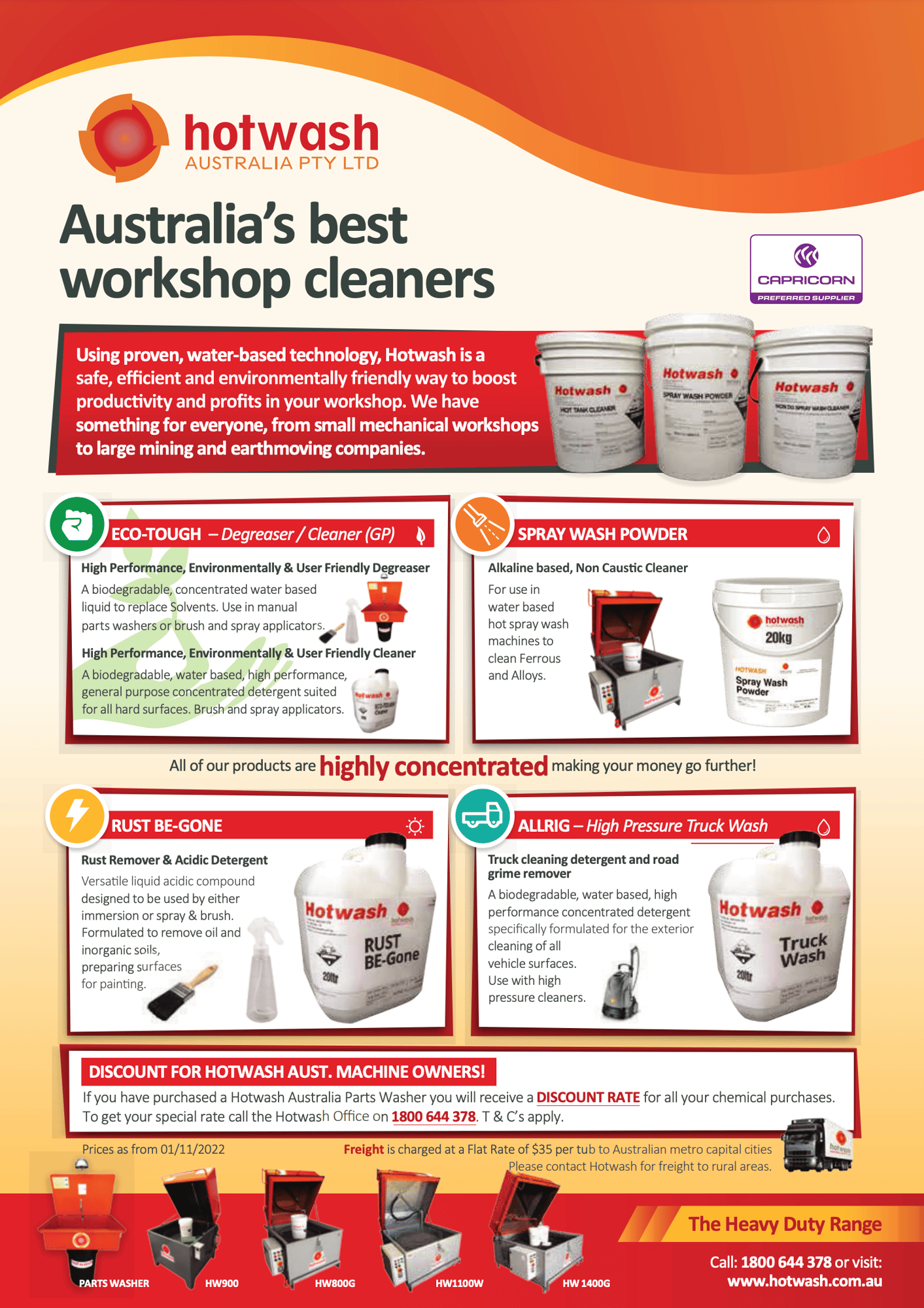 Premium Cleaning Chemicals
Why Choose Hotwash's Chemical Solutions?
Performance-Driven Formulas: Each product in our lineup has been developed through rigorous testing to ensure it delivers consistent, high-quality cleaning performance.

Eco-Friendly: We're committed to sustainability. Our chemicals are environmentally friendly, ensuring minimal impact on our planet.

Safety First: All our cleaning chemicals are designed to be safe on parts while providing powerful cleaning action. Furthermore, they're gentle on the skin and safe for the end user.

Versatility: Our range caters to various cleaning requirements, from heavy-duty degreasing to delicate parts cleaning
Get In Touch
Interested in our products or services? View our contact information below or use the form provided to contact a member of our team.